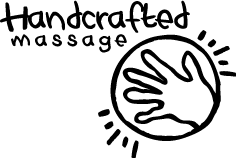 An Artful Practice of Massage
Touch is a powerful ally in the quest for physical and mental health. It not only can help you be more in tune with your body, but it can help create a sense of wellness and "wholeness" that is often lost in our segmented, overscheduled lives. When we regain that connection, it's much easier to remember that our bodies are something to be cherished, nurtured, and loved, not belittled, betrayed, and forgotten.
Taking Care of Yourself
Care of your body should be at the top of your priority list. You will feel and look better if you take the necessary steps regarding health and nutrition in this age of increased longevity. Stress relief alone can improve your vitality and state of mind. Massage and bodywork therapies could play an important role in your life.
Clients often report a sense of perspective and clarity after receiving a massage. The emotional balance and mindful bodywork provided can often be just as vital and valuable as the more tangible physical benefits.
My objective is to practice a personalized art and science of healing massage as part of a balanced approach to healthy, happy and creative living.
Handcrafted Massage strives to embrace and encourage Earth friendly living as part of a holistic approach to life.